SOME readers may be interested to know that 31 August 2012 has a blue moon (rarely blue in colour however) that is the second full moon in the month, the first being on the 2nd of August.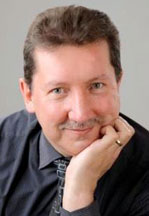 There are several definitions of this event, but space limits detailed explanation, however the above reference relates to the modern definition. This event is not particularly rare, but enough importance has been given to it, to coin the phrase "Once in a blue moon" meaning every now and then, or rarely.
The phrase once in a blue moon is used quite often by people who come into my practice. It's not that I hold special sessions for astronomers however; it is simply that people make this statement, most usually when they are talking about their own needs not being met. Simply they are not receiving or obtaining what they want or need.
How often I ask, do they do what they want to do, once in a blue moon, they reply. How often do you use that phrase? How often do you allow your needs to be heard or met? So often people put others first, they sacrifice what they want for the sake of others, and that is a good thing to do, but not all the time.
We all have a right to live the life we want to live as long as we don't hurt other people doing it. We all deserve to exercise our right to learn how to do things differently, to change and adapt, and to feel more comfortable in ourselves, to experience self-development and growth. We should pursue these aims often, not rarely, like so many people do. We need to recognise that we have a right to live our lives in the best possible way we can.

The present economic difficulties are making life more difficult for most of us. We have more demands made upon us for our time, our skills and our knowledge. Demands from employers, customers and loved ones and socially too. We should learn to put ourselves first sometimes, and then expect to do it more frequently too. Looking after ourselves 'once in a blue moon' should not be acceptable.
If you find yourself using the phrase 'once in a blue moon', stop and ask yourself why. Don't you owe it to yourself and ultimately to those who are important to you, to look after yourself, to do what you want to do for your own development, and to make life a little easier for yourself; to become more comfortable in yourself, and acknowledge your talents and gifts?
If you don't know how to start to do this, or need some guidance in developing your needs and wants, then contact me and let us work together to make a plan and structure for your self-development. It can only help in the long term, and perhaps by the next blue moon you will be well on your path of change, and positive self-development.
By doing so you will feel more in charge of your life and future, and the phrase 'once in a blue moon' will then only be used …. 'once in a blue moon'!