Are you ruled by stress and anxiety and want to overcome it? Have you been trying to conceive for years and about to give up?
It is with great pride that I can announce that I am now an adopted "Granddad" for the seventh time! Let me explain.
Out of frustration, difficulties and disappointment, sometimes even after consultation with natal specialists have failed, healthy, yet unsuccessful 'prospective mothers' have consulted with me regarding fertility issues.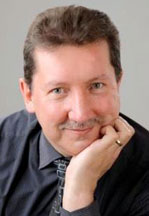 Using my original specific hypnotherapeutic techniques developed for successful conception, I am now proud to say that I have been adopted as a "Granddad to the seventh baby conceived after using these techniques! Of course, prior to therapy, we make sure that there are no physical problems, and that the future mothers have consulted with their medical professional, so that we are only concerned with previous difficulties in conceiving. What a joy be a part of these little miracles! It is amazing to know that the power of the subconscious mind can overcome past obstacles and result in aiding new life! If this is an area of concern for you, do not be discouraged, because there is hope.
Another announcement to share with you is that I have expanded my practice and services to the Woolston Neighbourhood Hub off Manchester road, situated in the new modern and friendly medical centre of Dr Reynolds and partners within the hub. The Hub is a wonderful sport and social centre, with very professional and welcoming staff.
While I work with individuals who have many health, emotional or self-improvement concerns, I am always available to help and provide insights where I can.
Some readers may have concerns with stress and anxiety. Do you ever find yourself wanting to attend a social gathering, only to be overcome with panic and fear? Have you had to cancel appointments – whether social or work-related due to overwhelming emotions? Do you worry or stress over the least of things, knowing intellectually that the worry is unfounded, but yet you are not able to overcome the feeling no matter how hard you try?
Well, I see people all the time with these questions and worries and much more.
All of these fearful and worrisome responses were learned – we may not want to have learned them, but over time, patterns of panic and anxiety, stress and self-limiting beliefs can become well-established. Removing these issues is about changing thoughts and perceptions and also about developing greater self-confidence, to take away the importance of the negative mind set, and to recognise that by thinking differently physical responses will also be different.
These responses can be replaced with appropriate feelings and responses. Your whole world can open up again – attending parties, making appointments on time, taking part in life – all without worry or concern! You can become a renewed person – the person you were meant to be that you knew all along was inside.
So whether it's worry, stress, the desire to become a mother, anxiety, panic or anything that concerns your well-being and happiness, know that there is help and it is only a phone call, or a click of a mouse away! With the promise of spring and new beginnings, you too can find a new beginning to be your best self ever!